Organization Structure
Organizational Bodies:
1. Trustee Committee
2. Administrative Committee
3. Supervisory Board
● The Trustee Committee is composed of ten members, the President of which is the Chief Executive of the Macao SAR.
● The Administrative Committee is composed of three members including one President and two members.
● The Supervisory Board is consists of three members including the president and two members, one of whom is a representative of the Financial Service Bureau.

Organizational Chart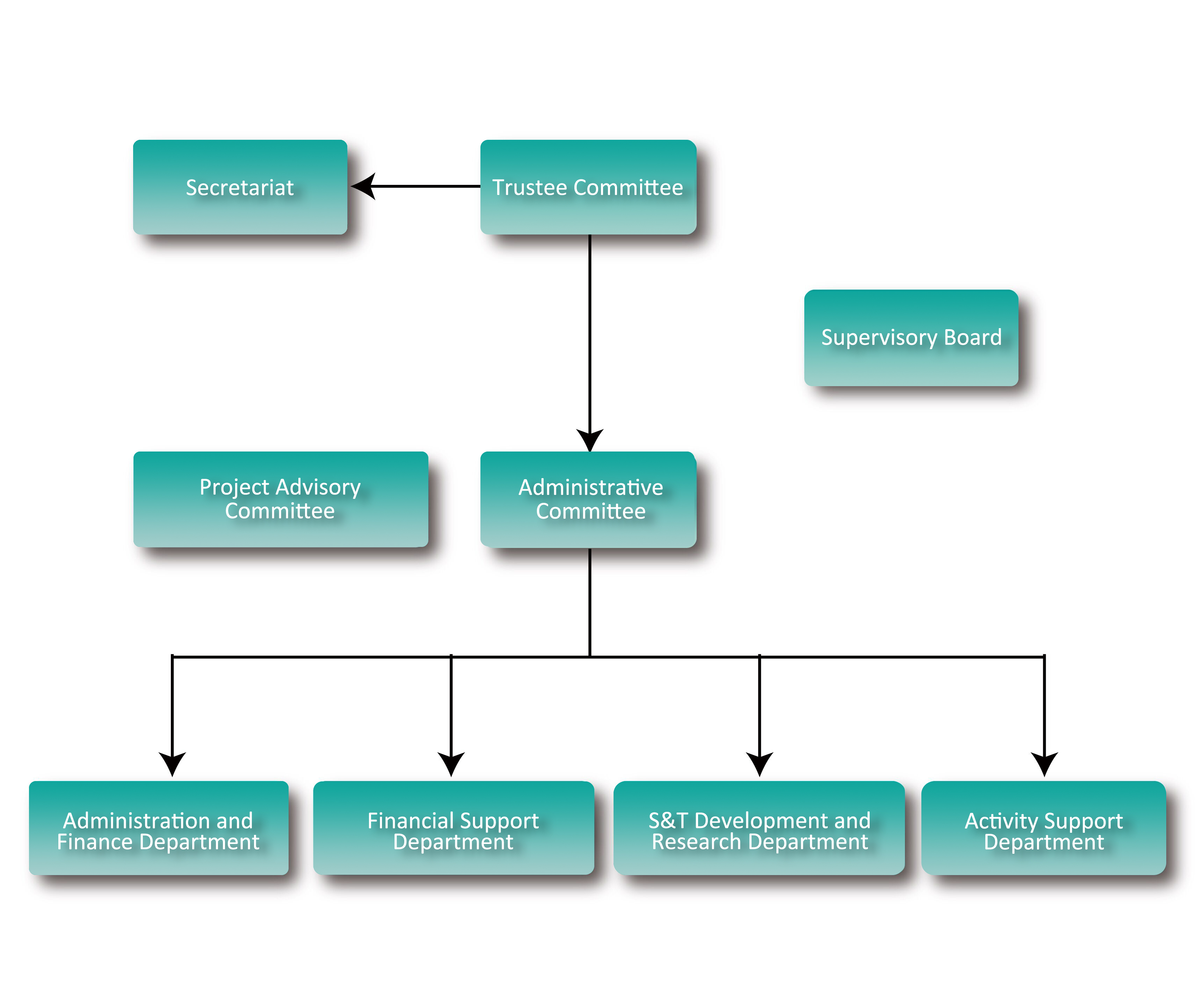 Personnel List of Organizational Bodies
Trustee Committee
President
   Chief Executive of the Macao SAR, Ho Iat Seng
Members
   Iu Vai Pan
 
   Tam Kai Cho
 
   Ma Chi Kong
 
   Ho Eric King Fung
 
   Fong Man Keng
 
   Yuen Ka Veng
 
   Tong Ka Lok
 
   Cai Zhiming
Supervisory Board
President
   Philip Xavier
Supervisors
   Tam Lai Ha
 
   Ho Mei Va
Project Advisory Committee
Members
   Chiang Kin Seng
 
   Wang Tinghuai
 
   Wang Zhihua
 
   Song Jingyan
 
   Wong Seng Ieong
Administrative Committee
President
   Chan Wan Hei
Members
   Cheang Kun Wai
 
   Ip Kuai Lam